Exhibit Schedule 2018
The Art work of the Natale Legacy
WHAT: POP–UP STORE
WHEN: Feb 10. 2018 11am - 2pm
WERE: Casciano Coffee Bar and Sweetery 212 Bellevue Ave, Hammonton, NJ 08037
More info contact Marie Natale e-mail mariedezines@comcast.net
---
Marie Natalie Artist Demonstration
WHAT: People in Watercolors: Loose Luminous and Colorful
WHEN: January 7, 2018
Where: Middletown Arts Center, 36 Church Street, Middletown NJ 12:30 - 2:00 PM
People add interest, energy and excitement to paintings yet many hesitate to include them. Marie demonstrates how easily people can be incorporated into paintings, fearlessly and simply. Marie simplifies the process of drawing and painting people by:
1) Keeping images as simple shapes,
2) Uses ratios of water and pigment allowing the bead to create fresh, clean, and luminous results
3) Uses a triad of colors giving dimension to the figure, and
4) Uses Value and Contrast to show the Light while holding on to some of the original layer of color. Leaving the tight, drab, laborious style behind helps to create fabulous, glowing results like never before.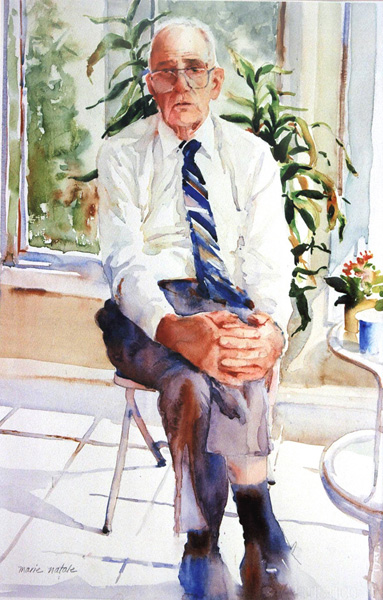 ---